Green Party members across the six boroughs have backed Liverpool-born actor Gary Cargill to become City Region Mayor in May's election.
Runcorn-based Gary pledged to turn the City Region green and 'inspire real long-lasting change.'
The government insists the election for Liverpool City Region Mayor will go ahead, despite concerns over Covid 19 - and Gary is urging everyone to turn out and vote.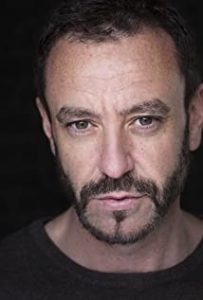 Gary, who grew up in in the City Region, recently played Liverpool Mercury editor John Smith in the award-winning Mike Leigh film Peterloo that retold the dramatic and deadly struggle of working people to win the vote.
He says:
'Men, women, and children had to lay down their lives in the name of universal suffrage. Today, we have the power in our hands to make change happen through the ballot box. It breaks my heart that so many people don't exercise the power that they have because they don't believe change is in their hands. It is.'
Gary recounts how, two years ago, the birth of his son, Joe, turned his life upside down and made him realise that 'better is possible.'
He adds:
'Most of my life I voted Labour but witnessed no real, long-lasting change. Now, more than ever, it is vital that people use their vote to elect a Green Metro Mayor who will hold the six local Labour-held authorities to account, and inspire change.'
Gary promised to deliver a new, clean industrial revolution, tackling the challenges of climate change in a way that makes the Liverpool City Region a beacon of hope.
'We are living through an environmental and economic crisis and the poorest and most vulnerable in our communities are the ones suffering the most. The next ten years are the most important in the history of humankind.
'I know that in our region better is possible. Let's stand together and create a new, vibrant, people-powered participatory politics across Liverpool City Region.'