We have one Green Councillor in Greenbank ward, Cllr Lawrence Brown, who provides a good amount of political balance for local residents. Lawrence and Martyn Madeley head up the Greenbank team.
They work with local residents, businesses and community groups to hold the Labour-led council to account. Creating an equitable and a healthy environment for all residents is their primary focus.
Councillor Surgery
Cllr Lawrence Brown holds a drop-in 'surgery' every 3rd Monday of the month from 17:45-18:45pm in Ullet Rd Unitarian Church, York Avenue, L17
If you would like to arrange an alternative meeting with Lawrence via Zoom, please contact him to set this up.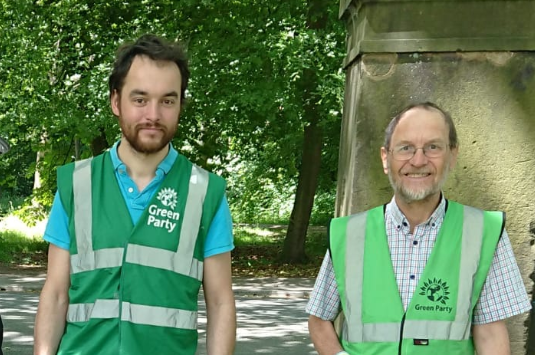 The Greenbank Business Network
The Greenbank Business Network is for anyone who is an independent, a sole-trader, a freelancer or a self-employed worker living and/or working in Greenbank.
We have a monthly meeting on the second Tuesday of the month. Meetings are held from 12:30-1:30pm followed by a 30 minute social.
The aim of the group is to provide peer support, networking and a sense of community to local independent businesses, with special events from time to time.
For more information please contact Kay here. You can also find us on Facebook
Litter Picks
Community Litter-picks are held in partnership with Liverpool Muslim Outreach. Dates can vary depending on people's availability.
If you would like to take part, please contact Cllr. Lawrence Brown to be added to the litter pick mailing list.
Bags, gloves and pickers are all provided.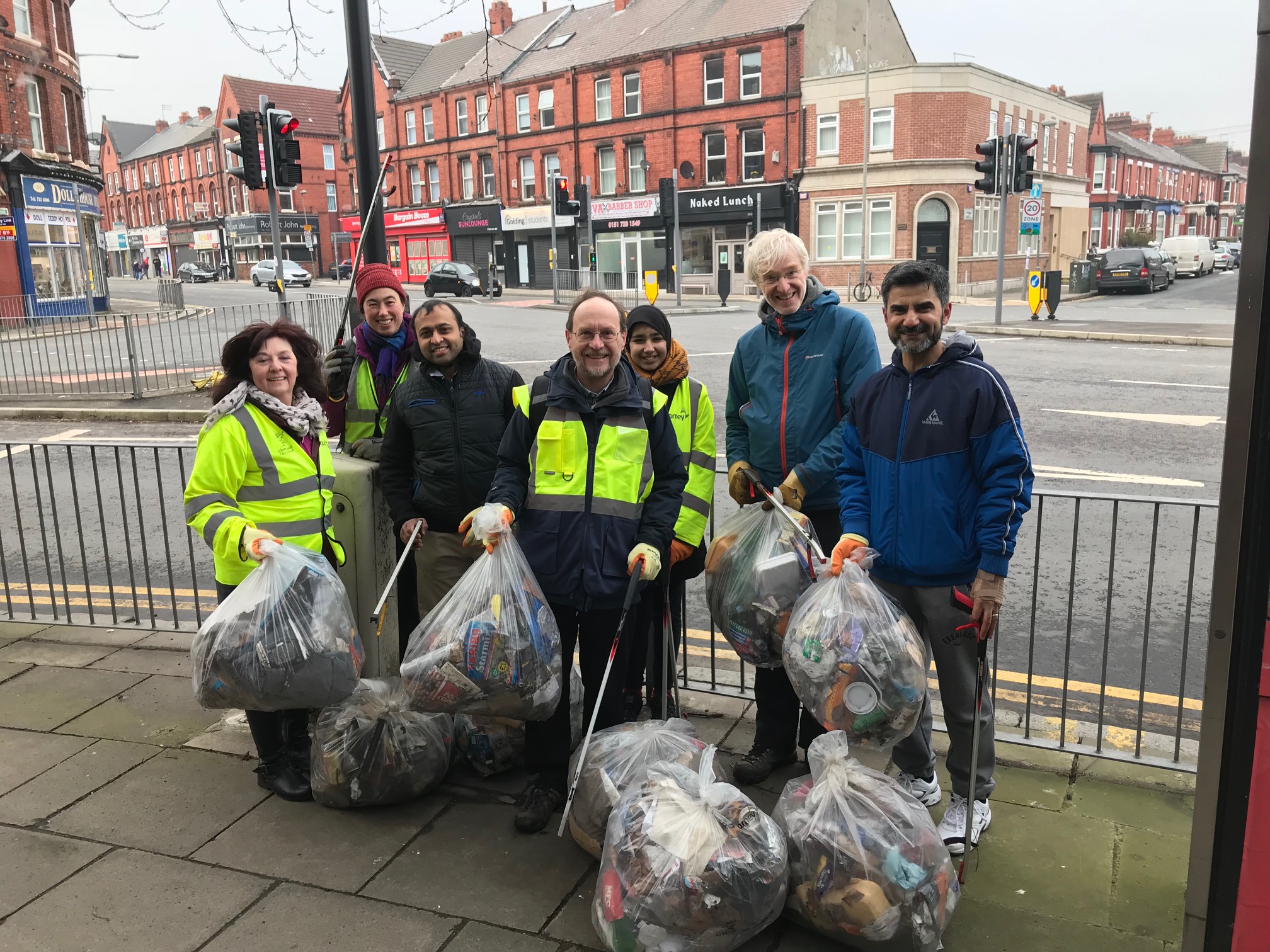 Keep up to date with Greenbank Ward
Help us Elect our second Green Cllr. in Greenbank
The Green Party are funded by members and supporters. We don't have the backing of big business or trade unions. Help us elect Greens in Liverpool by donating to help pay for leaflets, posters, and a good social media presence.