We have one Green Councillor in Greenbank ward, Cllr Lawrence Brown, who provides a good amount of political balance for local residents. Lawrence and Kay head up the Greenbank team. They work with local residents, businesses and community groups to hold the Labour-led council to account. Creating an equitable and a healthy environment for all residents is their primary focus.
Councillor Surgery
Cllr Lawrence Brown holds a drop-in 'surgery' every 3rd Monday of the month from 17:45-18:45pm in Ullet Rd Unitarian Church, York Avenue, L17
**Notice: face-to-face meetings are currently suspended due to Covid 19 restrictions**
A MESSAGE FROM KAY INCKLE RE: GREENBANK CANDIDACY
It was with genuine sadness that I came to the decision that I would no longer be able to be the Green Party candidate in Greenbank ward. It was a real privilege to get to know so many local residents and to work alongside them and Cllr. Lawrence Brown for our community. Unfortunately, however, as the candidate, I encountered too many personal attacks for me to feel able to continue the role.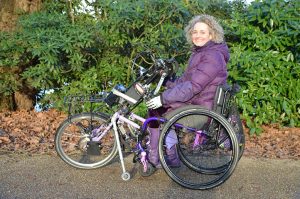 After a year that had already been personally difficult for me, combined with having to seek legal advice and make a formal complaint to a political party, I realised I needed some time away from the front line. It is disappointing that this can be the currency of local politics and I hope that the culture will soon change for the better.
In the meantime, I will continue to remain active in Greenbank, working on local projects and supporting Dan, our new candidate, in his campaign to be the next Green councillor. We also have lots of work to do to ensure Tom Crone is elected to be our next City Mayor and I hope you will join our campaigns in Greenbank and around the city!
Say Hello to GREENBANK's new CANDIDAte!
Dan Fieldsend will be our candidate for Greenbank ward in May's local elections. Dan is an author of two best-selling books and has written extensively about Liverpool's social history. He says: "I care deeply about my hometown and this ward, and I know what we need above all else is more democracy. We, the Green Party, are future-facing and have a strong vision for Liverpool. We must put an end to the one-party rule which is holding the city back."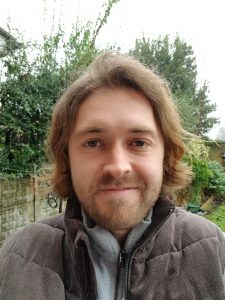 Dan first came to Greenbank as a student and has kept close ties with the area ever since. He has represented the city in various capacities in the past, working for both football clubs as a coach and for the City Council too. Dan outlines his aims for the area: "I want to put all of my energy into making Greenbank a safer, less polluted place to live, and to champion new, sustainable initiatives."
If you want to speak to Dan or get involved with his campaign, you can contact him by email: daniel.fieldsend@outlook.com or by phone: 07723 646842
The Greenbank Business Network
The Greenbank Business Network is for anyone who is an independent, a sole-trader, a freelancer or a self-employed worker living and/or working in Greenbank. We have a monthly meeting on the second Tuesday of the month, currently held online due to Covid 19 restrictions. The aim of the group is to provide peer support, networking and a sense of community to local independent businesses, with special events from time to time. For more information please contact Kay here.
Litter Picks
Community Litter-picks are held in partnership with Liverpool Muslim Outreach on the third or fourth Saturday of the month. The start time is 3pm in summer and 2pm in winter.
Bags, gloves and pickers are all provided.
**Notice: litter-picks are currently suspended due to Covid 19 restrictions.**
Keep up to date with Greenbank Ward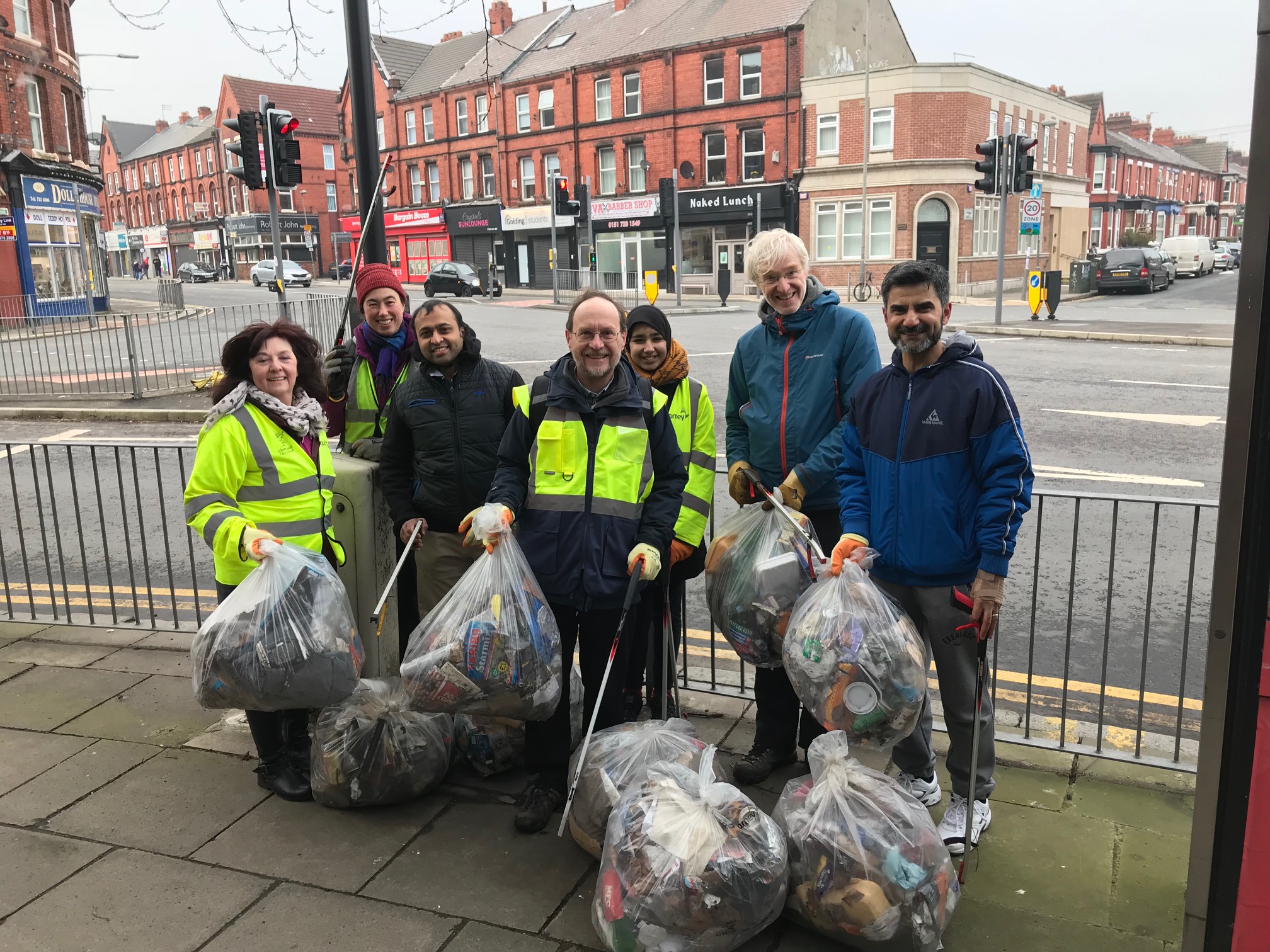 Help us Elect a Green Cllr. in Greenbank
The Green Party are funded by members and supporters. We don't have the backing of big business or trade unions. Help us elect Greens in Liverpool by donating to help pay for leaflets, posters, and a good social media presence.