We have one Green Councillor in Greenbank ward, Cllr Lawrence Brown, who provides a good amount of political balance for local residents. Lawrence and Kay head up the Greenbank team. They work with local residents, businesses and community groups to hold the Labour-led council to account. Creating an equitable and a healthy environment for all residents is their primary focus.
Councillor Surgery
Cllr Lawrence Brown holds a drop-in 'surgery' every 3rd Monday of the month from 17:45-18:45pm in Ullet Rd Unitarian Church, York Avenue, L17
**Notice: face-to-face meetings are currently suspended due to Covid 19 restrictions**
Candidate Dan Fieldsend doing great work for Greenbank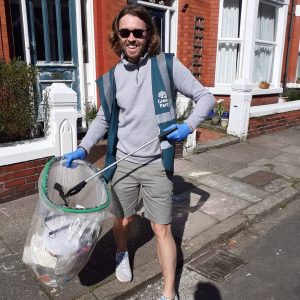 Greenbank's Green Party Councillor Lawrence Brown says "Dan is hard-working and committed to our local area and community. It would make a real difference to have him working alongside me. Together we could get so much more done to improve life for our local residents; hold the Labour-run council to account and fight for real action on the climate emergency. I hope you will vote for him on 6th May."
DAN'S PRIORITIES FOR GREENBANK
1. Protecting parks and green spaces – no more building on our precious green spaces
2. Streets for people – increase cycling and walking, improve public transport options and reduce problem parking
3. Promoting cleaner communities – tackle litter and graffiti and reduce air pollution
4. Involving communities in decision-making - on how our local funds are spent
5. Taking real action for the climate crisis – a green budget for the city; opposing airport, cruise and road expansion.
If you want to speak to Dan or get involved with his campaign, you can contact him
by email: daniel.fieldsend@outlook.com
by phone: 07723 646842
Keep in touch with the Greenbank campaign on Facebook and Twitter

Green SUCCESS!
Green campaigner and local election candidate Dan Fieldsend, has thanked residents across the ward for the following recent successes:
PARK PROTECTED - The planned extension of the cafe building in Greenbank Park has been withdrawn.
HMOs - New rules in June will mean that houses of multiple occupancy will be more difficult to get planning permission for, including in Greenbank.
JUNCTION IMPROVEMENTS: After 9 years of Green campaigns, the junction at Croxteth Road and Sefton Park Road is to be upgraded with pedestrian lights and crossings. Dan has been working with Cllr Lawrence Brown and others on these campaigns and the successes couldn't have been achieved without the tremendous support of residents.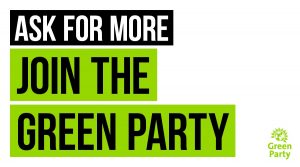 Litter Picks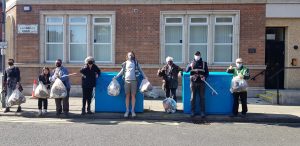 Community Litter-picks are held in partnership with Liverpool Muslim Outreach on the third or fourth Saturday of the month. The start time is 3pm in summer and 2pm in winter.
Bags, gloves and pickers are all provided.
The Greenbank Business Network
The Greenbank Business Network is for anyone who is an independent, a sole-trader, a freelancer or a self-employed worker living and/or working in Greenbank. We have a monthly meeting on the second Tuesday of the month, currently held online due to Covid 19 restrictions. The aim of the group is to provide peer support, networking and a sense of community to local independent businesses, with special events from time to time.
For more information please contact Kay here.
You can also find us on Facebook
Meetings are held from 12:30¬1:30pm followed by a 30 minute social.
Upcoming meetings: Tues 9th Feb; Tues 9th March.
Keep up to date with Greenbank Ward
Help us Elect a Green Cllr. in Greenbank
The Green Party are funded by members and supporters. We don't have the backing of big business or trade unions. Help us elect Greens in Liverpool by donating to help pay for leaflets, posters, and a good social media presence.