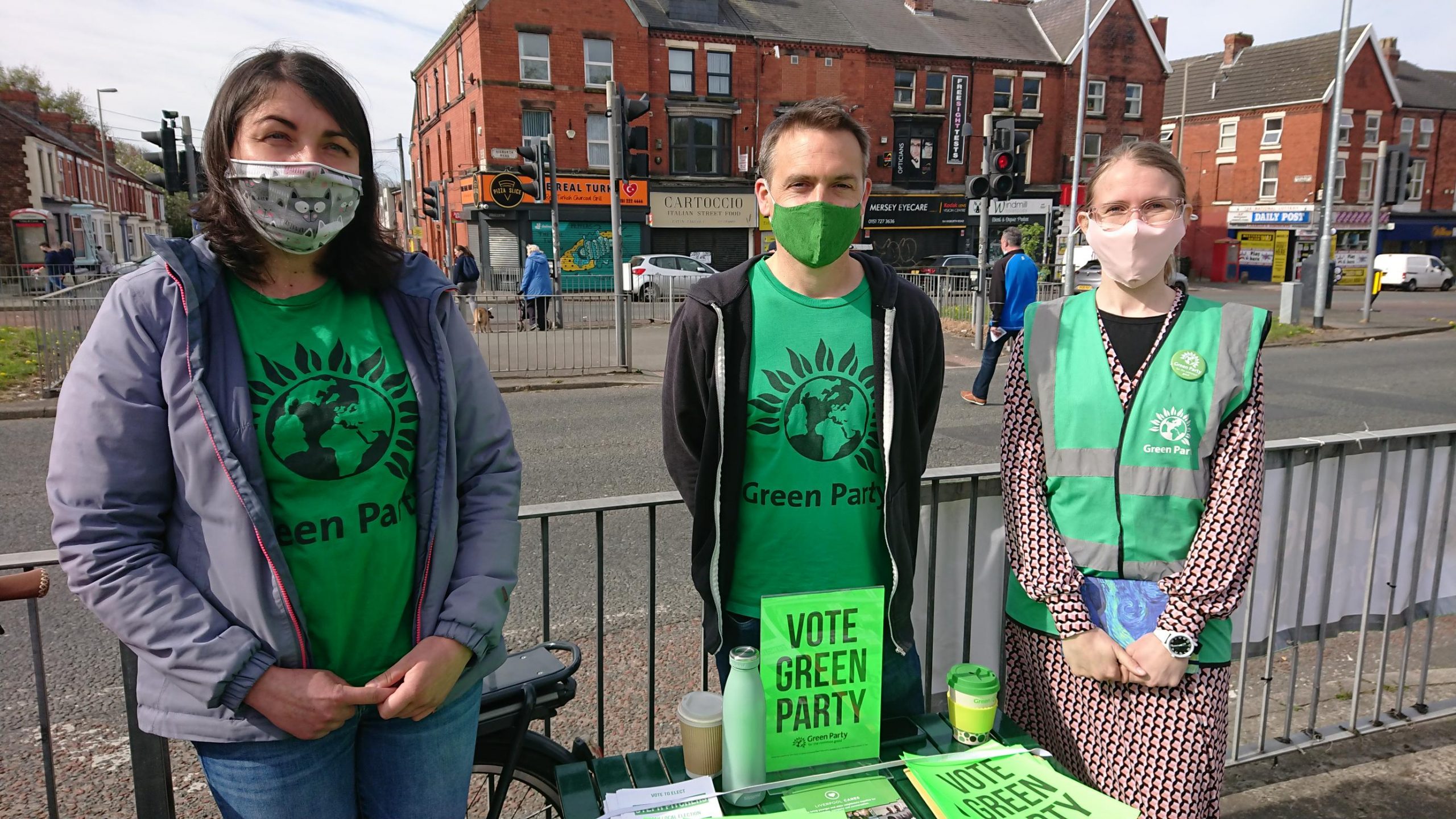 We currently have three Green Councillors in St Michaels: Cllr. Tom Crone, Cllr. Anna Key and Cllr. Steph Pitchers.
They work incredibly hard all year round dealing with individuals' queries, working with communities and generally helping to make the St Michaels area a better place to live.
Our councillors hold regular 'surgeries' for residents to come along and raise any questions, or just to have a chat:
every Tuesday 6:10 - 6:50pm - Old Police Station, Lark lane
fourth Saturday of the month 10:00 – 11:30am - Lark Lane Farmers' Market
However, our usual surgeries are suspended due to the pandemic, so please contact your councillor by email or telephone:
You can also follow us on Social Media.
Help us Keep Green Concillors in St Michaels
The Green Party are funded by members and supporters. We don't have the backing of big business or trade unions. Help us elect Greens in Liverpool by donating to help pay for leaflets, posters, and a good social media presence.