**NOTICE: LGP is committed to maintaining a safe environment for everyone. In light of the current Covid-19 pandemic, all our meetings are being held online via the Zoom platform.
Liverpool Green Party holds regular monthly meetings for Green Party members and
anyone who is interested in hearing what our booked speakers have to say. We welcome
speakers from a variety of organisations who we think will provide a good opportunity for
constructive discussion. Recent topics have included:
Urban Biodiversity
Inclusive Cycling
The History of Liverpool Green Party
Improving Diversity & Inclusion in your organisation and addressing White Privilege and Unconscious Bias
Positive Mental Health awareness
Make Votes Matter - Proportional Representation
GPEW Drugs Policy
Waste and the Circular Economy
If you would like to arrange to speak at one of our meetings on behalf of your organisation, please contact membership@liverpool.greenparty.org.uk and one of our Events team will respond to you. Likewise, if you would like to suggest that we host a meeting on a particular subject, please let us know by contacting our Events team using the email address above.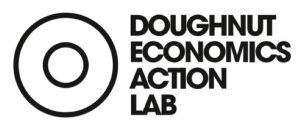 Members' Meeting - March
Tues. 9th March, 7.00-8.30pm
Open to general public, everyone welcome
Speaker: Rob Shorter of Doughnut Economics Action Lab
Join this online meeting where Rob Shorter, of the Doughnut Economics Action Lab will discuss how we can prosper by changing our economic thinking to create a living space for all that is socially just, and ecologically safe.
About Doughnut Economics Action Lab
Please email membership@liverpool.greenparty.org.uk to request the Zoom link to join us. BSL interpreter confirmed
Member's Meeting - April
13th April 2021, 7-8.30pm
8.30-9pm Members ONLY for Committee business
Speaker: TBC
Save the date. Topic and speakers TBC
Please email membership@liverpool.greenparty.org.uk to join in.
New Member's Meeting - March
18th March 2021, 7-8pm
Monthly meeting dedicated to new members only. Come and chat with us and learn about LGP, local politics and campaigning.
Thursday in the week following our monthly members' meeting
Member's Meeting - April
13th April 2021, 7-9pm
Second Tuesday of the month
Save the date. Speakers TBC