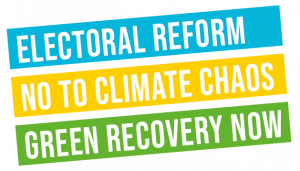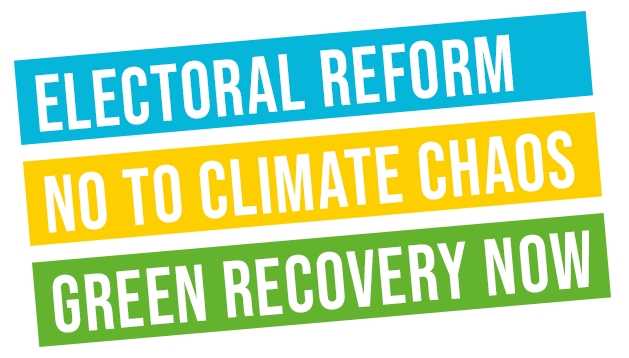 On 6th May 2021 there will be a number of elections taking place in and around Liverpool. These elections were postponed in early 2020 due to the Coronavirus pandemic and have been rescheduled for May 2021. May 2021 would normally have been a 'fallow' year in Liverpool City Council's election cycle, meaning there would have been a break from municipal elections.
On this page, you can read our local manifesto by clicking the link on the right.
You can donate to help us win and get the Green voice heard across Liverpool.
Below, you can click on the link to register to vote either in person or by post if you are concerned that Covid 19 may prevent you getting to the polling station.
You can also email the Liverpool Green Party Elections Officer using the link on the right.
There will be at least 30 local council seats up for election in May 2021, meaning that one third of the city's councillors will either be re-elected or replaced by a new councillor. Make sure you are registered to vote so that you can have your say.
To ensure that your voice is heard, don't forget to register to vote. You can make a difference, both nationally and locally.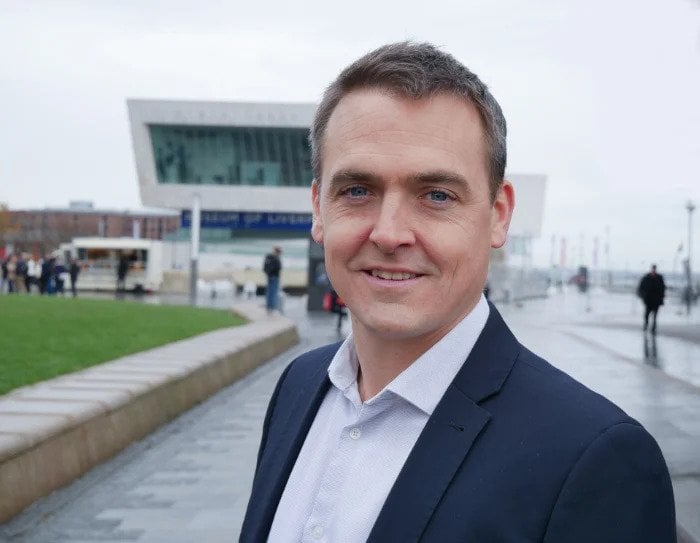 Liverpool has an elected city mayor who serves a four year term before a new election is held. Liverpool Green Party has campaigned to abolish this level of governance from the city council and would instead prefer a more representative citizen's assembly style set-up which would allow greater scrutiny and democracy.
Cllr. Tom Crone will be the Green Party candidate in next May's City Mayor election. Follow Tom on Facebook and Twitter to keep up to date and get involved with his campaign.
Gary Cargill
Green Party members across the six boroughs have backed Liverpool-born actor Gary Cargill to become City Region Mayor in May's election. Runcorn-based Gary pledged to turn the City Region green and 'inspire real long-lasting change.'
The government insists the election for Liverpool City Region Mayor will go ahead, despite concerns over Covid 19 - and Gary is urging everyone to turn out and vote.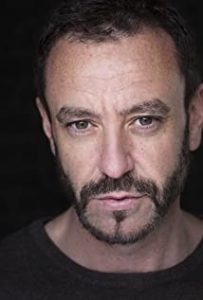 Gary grew up in in the City Region and recounts how, two years ago, the birth of his son, Joe, turned his life upside down and made him realise that 'better is possible.'
He adds:
'Most of my life I voted Labour but witnessed no real, long-lasting change. Now, more than ever, it is vital that people use their vote to elect a Green Metro Mayor who will hold the six local Labour-held authorities to account, and inspire change.'
Gary promised to deliver a new, clean industrial revolution, tackling the challenges of climate change in a way that makes the Liverpool City Region a beacon of hope.
'We are living through an environmental and economic crisis and the poorest and most vulnerable in our communities are the ones suffering the most. The next ten years are the most important in the history of humankind.
'I know that in our region better is possible. Let's stand together and create a new, vibrant, people-powered participatory politics across Liverpool City Region.'
Police and Crime Commissioner Election
Police and Crime Commissioners (PCCs) were introduced by the Government to replace Police Authorities. Merseyside first voted to elect a PCC in 2012 and then again in 2016. The Green Party of England and Wales does not support this method of governance for local police authorities, we would prefer police forces to be supervised by and be accountable to elected local government. GPEW supports strong, democratic community policing committees in every neighbourhood.